Login section is currently down for maintenance. Sorry for any convenience. Please try again later.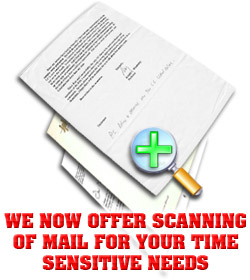 Mail Forwarding
No State Income Tax • Free Resident Agent
Mailbox Rentals - Est. 1987
Our online mailboxes have complete online access with account management including viewing mail descriptions, optional scanning of mail, adding money online, setting ship dates and methods, and changing the forwarding address as often as you wish.
We offer UPS, Fed Ex, DHL, US postal Service, and many other services. We have mailbox customers located all over the country, many have corporations, some are RV'ers, some are part time residents, and everyone gets the best mail forwarding service possible.
Is your mail forwarding facility charging you too much and giving you no service.WHY? Mail Forwarding wherever you are. We are open 9-5 Monday through Friday and 9-1 Saturdays PST
Mailbox Rentals **
SMALL
MEDIUM
LARGE
3 Months
$30
$36
$45
6 Months
$50
$66
$78
Full Year
$100
$132
$156
** 3-month minimum on startup
*** Mail forwarding costs $2 plus postage each time.
Actual USPS postage with no markup.
Optional 24-hour Access
Convenient Location,
15 minutes from
"The Strip"
No Hassle
Packing and Shipping Services

View mailbox contents from your computer
Mail Forwarding wherever you are. This week, next week, once a month, or when you request it.
Add money to your account online

Why rent a mailbox
from Maillink?

Prestigious Street Address
Tax Free Nevada
Free Resident Agent Service
Call in Service
Your Privacy
Receive Parcels from
any Carrier (UPS,Fed Ex, DHL,
Airborne Express)
Permanent address
No PMB designation, simply use
the # sign and your mailbox number.

Choose the plan that works for you...
» LEARN MORE
» LEARN MORE
We want your business. Let us help you. We are a family owned and operated business located in tax free Nevada. Established in 1987 and still growing fast, we specialize in Mailbox Rental and Mail Forwarding services along with personalized service.